#MechCrunch
Another double win by Mercedes and a long boring race – that was GP number 1000.
The 1000th GP was a relatively humorless thing. At no time did any other team have a chance against Mercedes who surprisingly dominated the weekend. But a bit surprising was their clear lead at the end then already, because from the race in Bahrain, one would have expected a different result. If you look at the "swing", that is the difference in the distance between Ferrari and Mercedes in both races, then that's weird. In Bahrain, the Ferrari were 3 tenths ahead of Mercedes, in China it was the other way around. It is unlikely that Mercedes has found six tenths in the car in two weeks. Either Bahrain was a race in which Mercedes was completely off the mark, or we have to be prepared this year for the swing swinging.
Ferrari did not have nearly a chance at the weekend. The gap remained relatively constant since Friday and did not change in the race either. So who hoped that Ferrari would come over the race speed, was disappointed. On the contrary – as was already well observed in the first two, put the Red Bull in Renntrim significantly. Ferrari had to orientate himself early in the race and consider how to ward off Verstappen.
That Ferrari has decided to favor Vettel, is not surprising. But one has to say that the race speed between the German and Leclerc was on a level. It was quite right to steer Vettel past Leclerc so that he could try to gain time on Bottas. The German did not succeed, but Ferrari has already made it clear before the season that Vettel is number one. Nonsense was then, however, the subsequent strategy for Leclerc.
Verstappen came on lap 17 and increased the pressure on Ferrari. The countered with a stop by Vettel in lap 18 and so gave the pressure on Mercedes on. The reacted surprisingly relaxed and only in lap 21. What shows that the Mercedes team was very sure of their cause. You did not have to react immediately, but you could do three quick laps with the old tires, without risking losing the first two places. Bottas was then conducted in such a way that he had exactly the distance that would be needed for a double stop without losing time, which he did.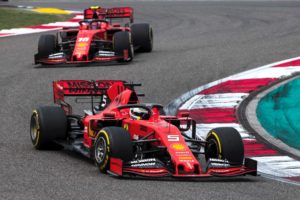 Ferrari would have had to react with Leclerc as well. He probably would have lost his fourth place on Verstappen first if he had come in lap 19. But for one thing, the Ferrari was a bit faster on the track, as you could see in the fight between Vettel and Verstappen. On the other hand there was the possibility of a second undercuts by the second stop. Ferrari, however, decided to let Leclerc out until both Mercedes were behind him. He was supposed to slow down Bottas, so that Vettel could come up. But Leclerc did that on the old tires for only one lap. And even if Vettel had approached, Mercedes had shown that it was much faster. For a very dull chance of a second place Ferrari then sacrificed fourth place by Leclerc. In my opinion, a blatant wrong decision.
The "best of the rest" saw Renault prevail this time and they were satisfied after the race. However, Ricciardo even missed the slow Gasly 30 seconds, on Verstappen it was even 80 seconds. And that despite a good strategy. On top of that, Ricciardo was struggling to keep up with Perez's Racing Point and the Alfa of Raikkonen. In addition, Hülkenberg again failed with an MGU-K problem. This time, though, it was a software issue. Basically, however, it shows that Renault is far from being where it wanted to be. Instead of annoying Red Bull, you're just floating in midfield and, depending on the track, you're in front.
However, all midfield team alike have their problems on different routes except for Alfa. Haas has a fast car, but only one lap in qualifying. In the race you do not get the tire wear under control and therefore fall far behind. McLaren, who were able to shine in Bahrain, did not look good in China either. Q3 was out of reach, bad luck in the race because both cars were cleared away by Kvyat. Then you were powerless against backlog.
After all, Racing Point was right for the first time. Stroll stayed in Q1 again in the Quiali, but Perez did not make it to Q3. But he had then in the choice of line at the start of P12 coming a bit of luck was already after the first round on P8. There, the Racing Point could also hold the entire race, which shows that the race speed is right. There are probably problems with the vote for the qualification. This observation is supported by the race of Lance Stroll. The launched from P16 and ended on P12, between both Haas.
The man of the race was Alexander Albon from Toro Rosso. He had shrunk his chassis in FP3 and had to start from the box. In a really good race, Albon managed to drive up to P10. He was helped by the strategy chosen by Toro Rosso. They came in lap 19 and thus in front of most midfield teams who had started with harder tires and therefore could stay longer outside. Albon slid forward and could hold himself there, after the others were at the stop. With skilful tire management he was able to hold on to the 10th place.
In 14 days it will continue in Baku. Then the cards are completely remixed, because the race in Baku has always had many interesting turns.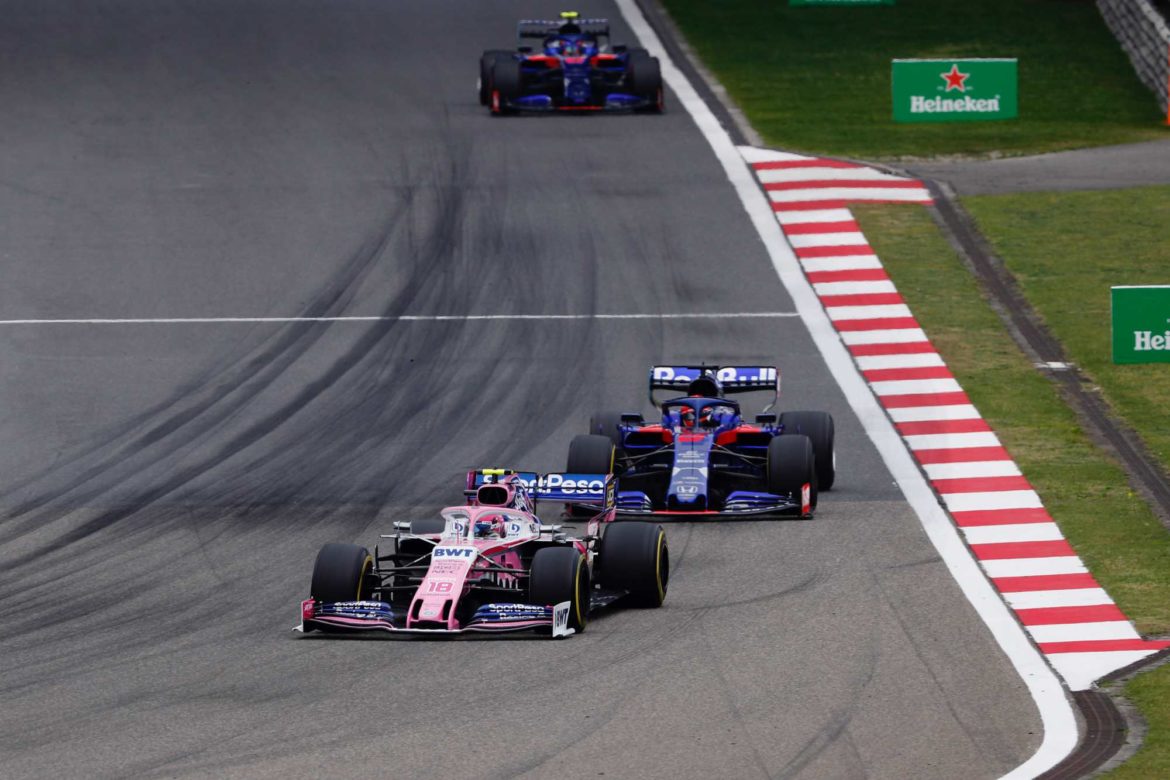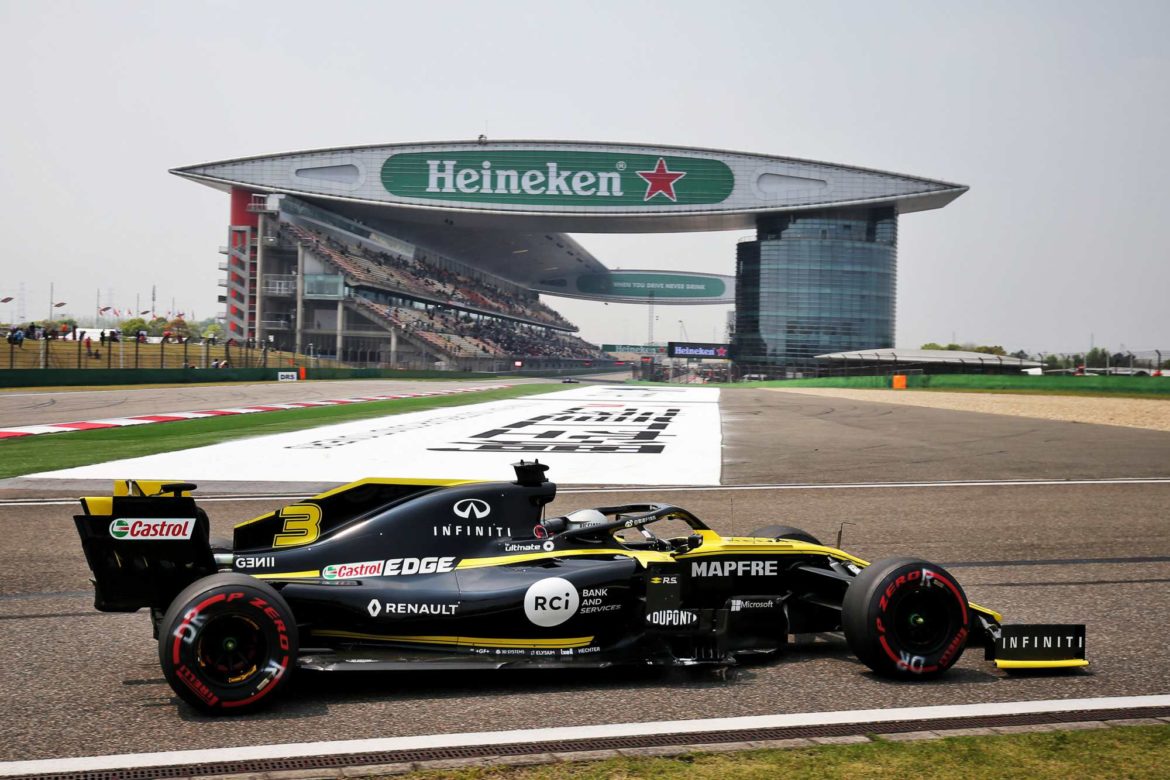 Pictures: Daimler AG, Ferrari, Racing Point, McLaren F1, Alfa, Renault Sport, HaasF1, Williams F1
This Article is originally crawled from a non-English publicly available blog site article and then it translates into English language and automatically adds [source_link] right below this message to protect and give credits to its copyright owner. however, If the copyright owner believes MechCrunch has taken credit or violated his/her copyrights please follow this procedure.
Source link