#MechCrunch
Slowly but surely, light comes into the darkness around the BMW 8 Series Gran Coupe. A new teaser photo shows the roofline and silhouette of the four-door luxury coupe, which will celebrate its market launch this year and complete the series of eight. Already coupé and convertible can be ordered, the four-door Gran Coupé will follow in a few weeks.
If you brighten the photo, you can see a few more details and the impression of the entire vehicle is even better visible. It is obvious, however, that BMW has artificially darkened the lower part of fenders and doors in order not to reveal too many design elements with the teaser.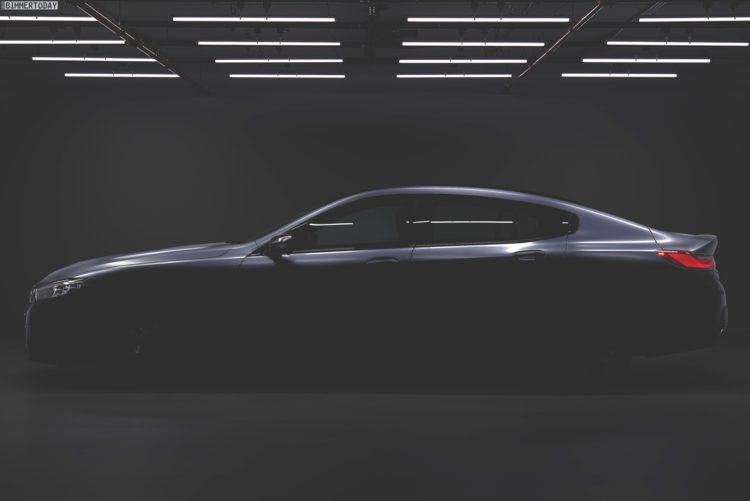 We can assume that the engine range at the start of the market in late 2019 will be the current state of 8 Series Coupé and Cabriolet: The entry is the already months ago vaguely announced, but not yet orderable 840i with rear-wheel drive, next drives the 840d xDrive with diesel -Engine. Preliminary top model is the BMW M850i ​​xDrive with the 530 hp V8 twin-turbo, which also drives the two-door M850i.
Further design details and the top model from early 2020 have already been presented with a concept car that caused a sensation not only because of its dark green livery: the BMW M8 Gran Coupé Concept hints at what the friends of the four-door 8 Series can look forward to.
(function(d, s, id) {
var js, fjs = d.getElementsByTagName(s)(0);
if (d.getElementById(id)) return;
js = d.createElement(s); js.id = id;
js.async=true;
js.src = "http://connect.facebook.net/de_DE/sdk.js#xfbml=1&appId=256526731060789&version=v2.0";
fjs.parentNode.insertBefore(js, fjs);
}(document, 'script', 'facebook-jssdk'));
Source link